Why you NEED a charger lock for your Tesla
One of the scenarios you surely deal with now that you are a Tesla car owner and people are unplugging your car while it is charging. Why? The J1772 Adapter from Tesla does not lock to the plug of chargepoint, blink or other public network chargers.

Charging on public networks can take hours, we endure it patiently knowing it is all for a fully charged car on the way home. But imagine this: leaving your car for HOURS only to find the charging cable UNPLUGGED?!
Those precious hours of your day wasted on waiting for a charge while you sit in the Tesla hopefully on V10 and watching netflix or hulu.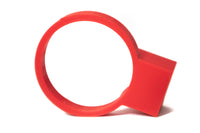 Prevent a low/dead battery!
Many Tesla's are being maliciously unplugged, this product will prevent many of the unplugs you may be seeing from sentry view.
Shipping is FREE! Click To get yours!
Your car will get unlplugged - However, we hope not
The Tesla Charger Lock is a Tesla car owners best defense from unplugs. This is probably not the first time you hear that story or have seen the countless videos. When an unplugger approaches your Tesla, they'll see the high visibility of the red or yellow Tesla Charger Lock
During those moments, our Tesla Charger Lock will be your hero, keeping them from yanking the cord out. Best feature about the Tesla Charger Lock is that you will have a lifetime warranty if it breaks or they break it we replace it!
Lifetime Warranty

If it breaks, if they break it, we replace it!